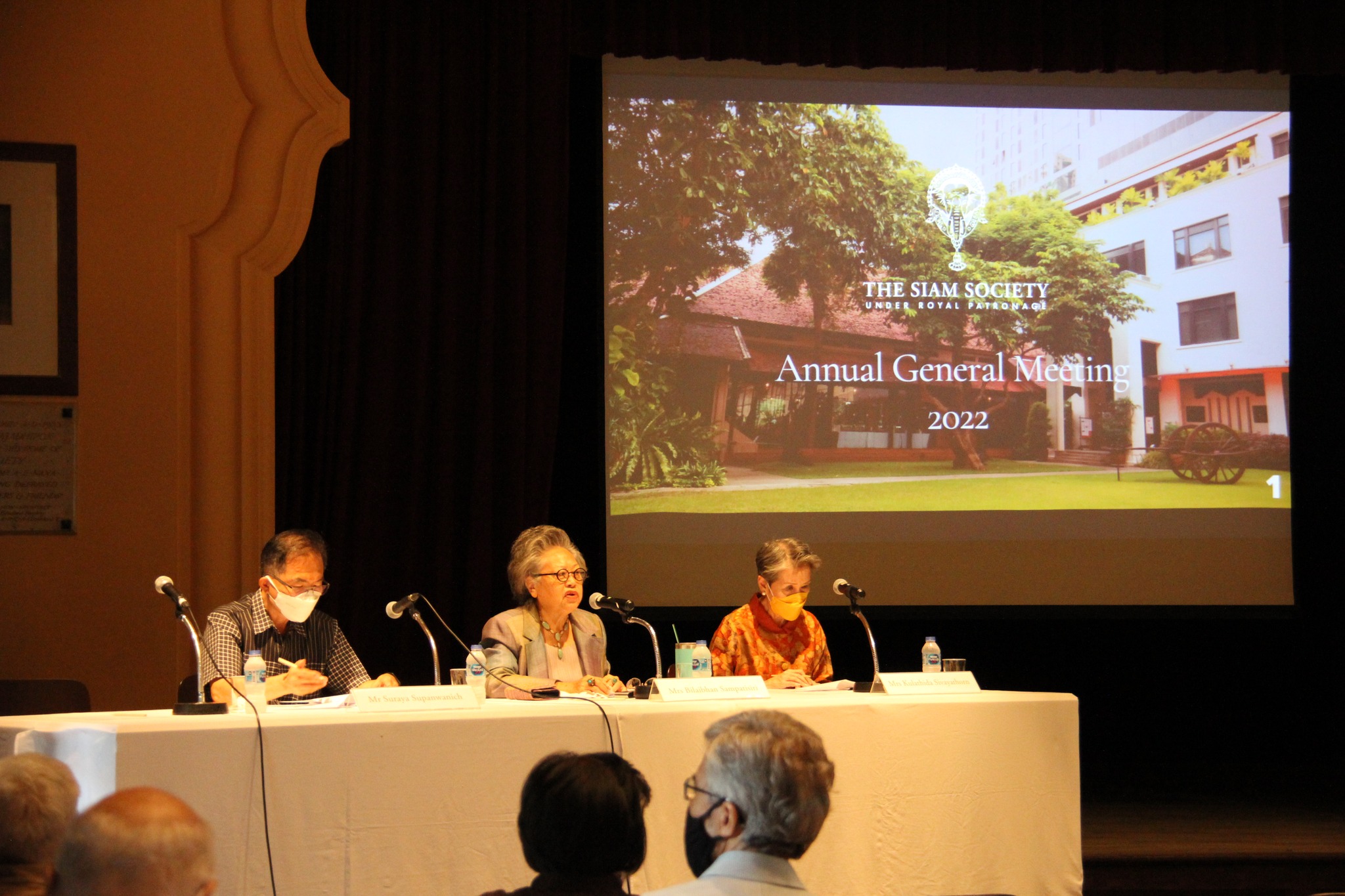 2022 Annual General Meeting
On Wednesday, 29 June, The Siam Society held its 2022 Annual General Meeting (AGM) in the Auditorium.
On this occasion, candidates for the Council of 2022-2024 were elected and introduced to our members. We were also delighted to approve the election of Dr Weerachai Nanakorn, Leader of the Natural History Section, as an Honourary Member of The Siam Society.
After the AGM, our members and friends enjoyed a special lecture, "Nirat Hariphunchai, a poem of pilgrimage and love, 1517 to 2022" by Dr Chris Baker and Prof Emeritus Pasuk Phongpaichit.
We were happy to see many familiar faces at this year's AGM and lecture and would like to express our appreciation for the support received throughout this challenging year. Meanwhile, we look forward to presenting you with a diverse range of programmes and activities in the months ahead.