Discover What's In Our Library
Enjoy Our Lectures, Study Trips & Performances
Enjoy Our Lectures, Study Trips & Performances
Host a Memorable Private Function
Explore Kamthieng House Museum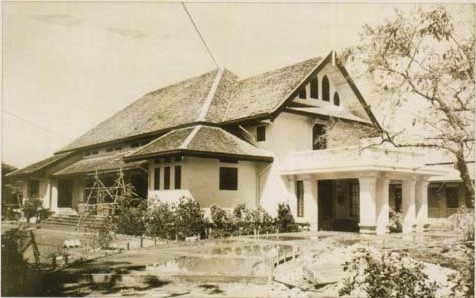 The Siam Society
Under Royal Patronage
The Siam Society Under Royal Patronage was established in 1904 with a mission to promote knowledge of the culture, history, arts and natural sciences of Thailand as well as those of neighbouring countries. The Society's activities are guided by its motto: "Knowledge Gives Rise to Friendship" and it welcomes visitors of all nationalities, including non-members, to visit its facilities and join its activities.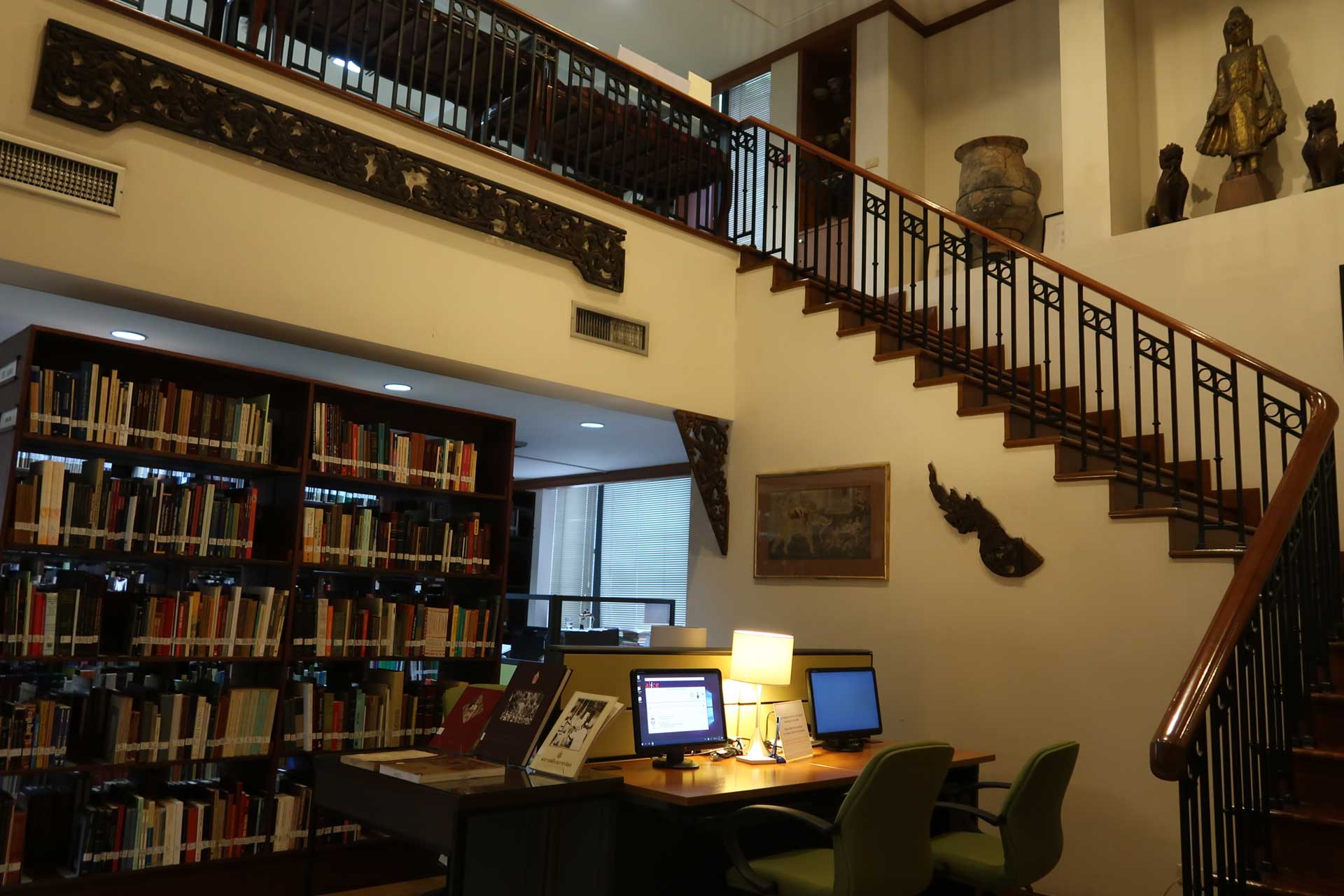 Library
The Siam Society library specialises in the fine arts, humanities, social sciences and natural sciences of Thailand and other countries in Southeast Asia. It is also noted for its outstanding collections of rare books and palm leaf manuscripts. In 2014 the Thai Library Association awarded "Outstanding Specialist Library" status to The Siam Society library.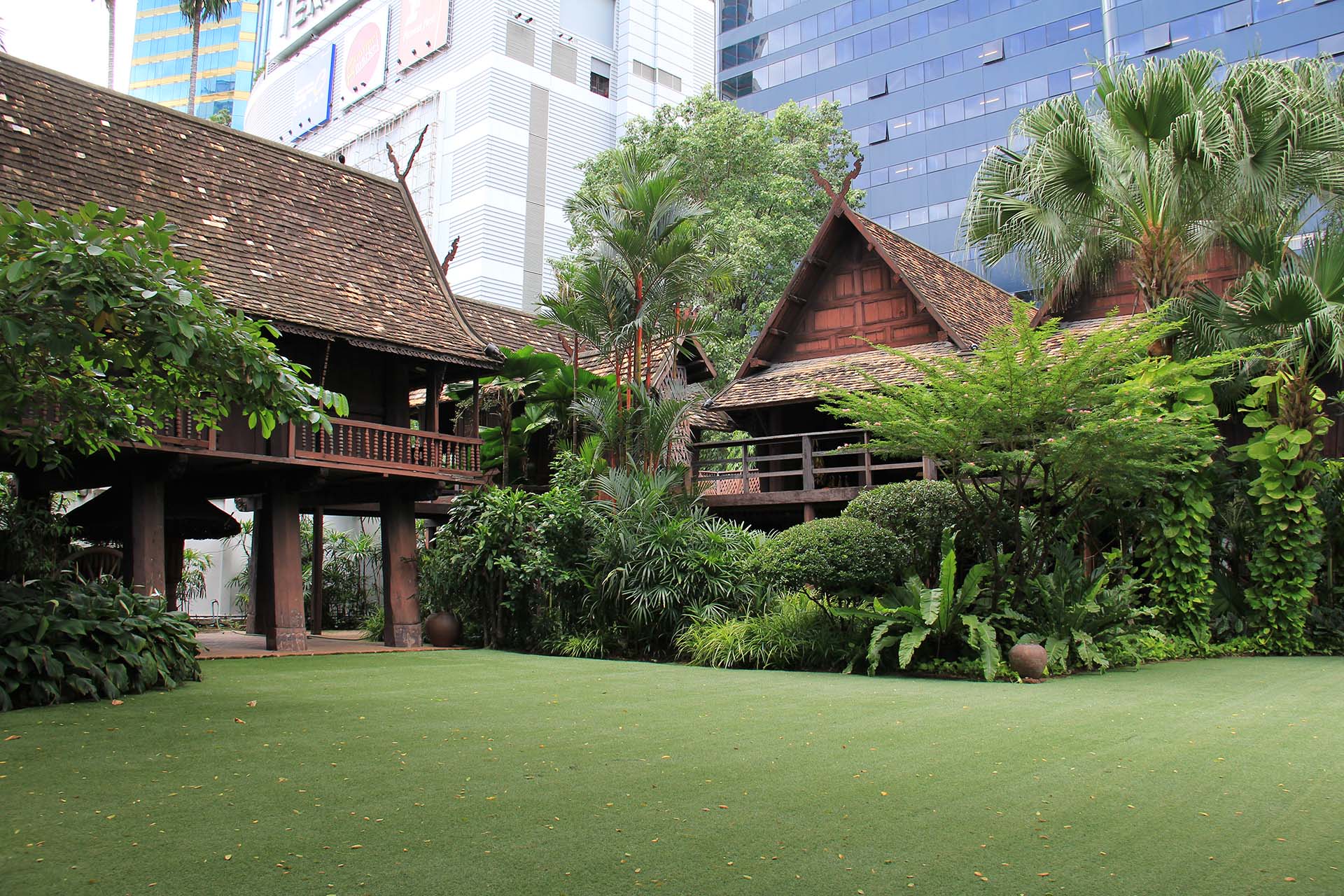 Kamthieng House Museum & Saeng Aroon House
Kamthieng House Museum is a superb example of a traditional northern Thai house, and within it is displayed a permanent ethnological exhibition that showcases the traditional beliefs and ideologies of the Lanna people.
Private Functions
The Siam Society is an unexpected oasis of tranquillity in the city. The compound includes buildings of distinctive architecture and lovely gardens, and exudes a Thai spirit that will make any intimate ceremony, reception, medium-size conference, concert or launch a memorable occasion.
Temporary Closure Announcement
In compliance with the official measures and recommendations issued by Thailand's Centre for COVID-19 Situation Administration (CCSA) on 9 July 2021 in response to the recent increase of COVID-19 infection in the Bangkok metropolitan area, The Siam Society Library, including our facilities will be closed to the public from Tuesday, 13 July 2021 until further notice. 
We will also be adjusting our office operations to a "work from home" mode during this time.
Should you need to be in touch with The Siam Society, you may contact Ms Kanitha Kasina-Ubol, Managing Director, via email at kanitha@thesiamsociety.org or by phone at +66-99-428-7498.
Our thoughts are with all of you during this time of uncertainty. We will keep you well informed of any further updates. We thank you for your continued support and understanding.
Subscribing for membership allows individuals to enjoy the facilities and activities in full, while also supporting the continuity of The Siam Society's operations.