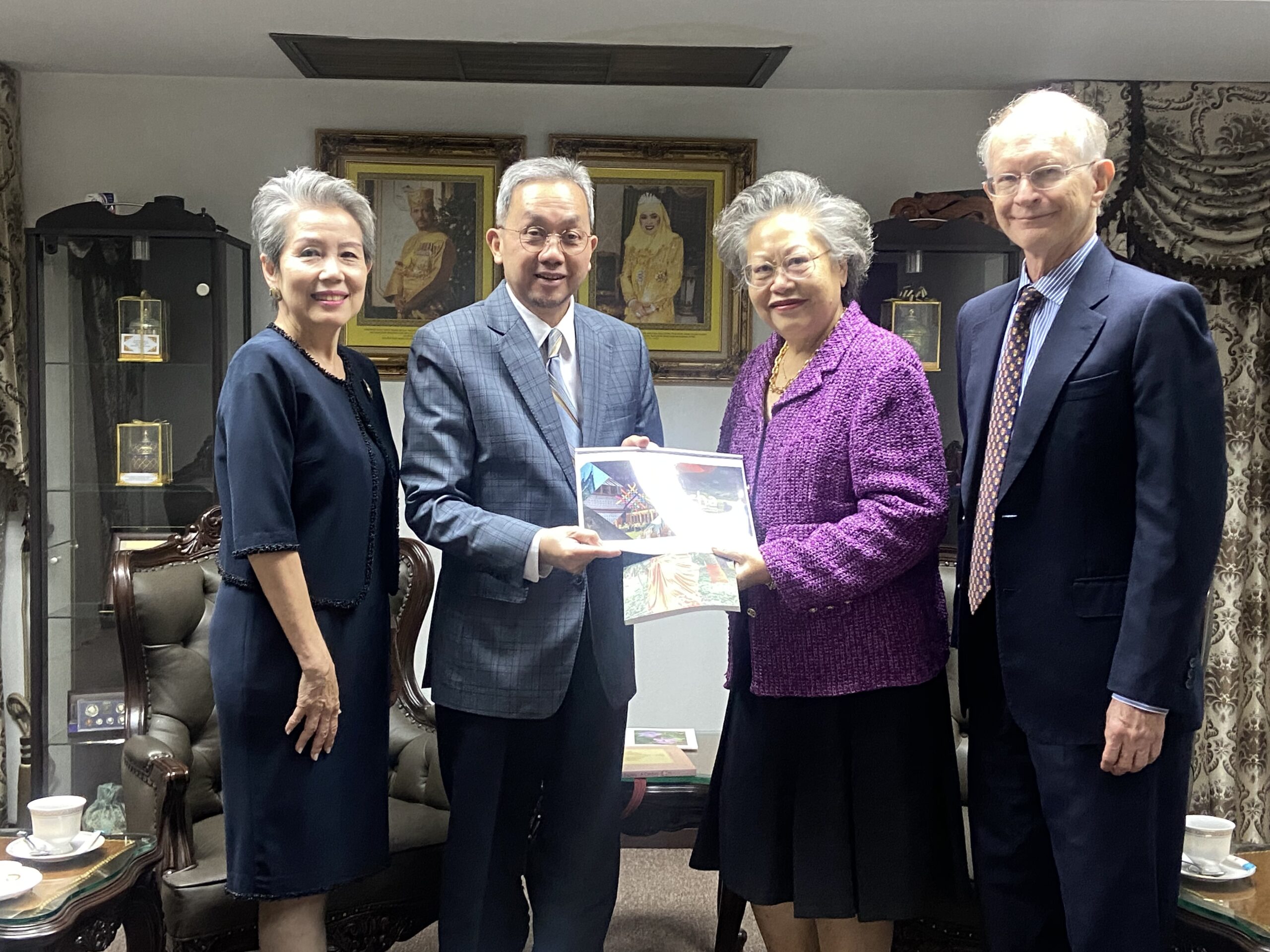 Visit to the Ambassador of Brunei Darussalam to Thailand
On Tuesday, 13 September 2022, Mrs Bilaibhan Sampatisiri, President of The Siam Society Under Royal Patronage paid a visit to HE Mr Pengiran Sahari Pengiran Salleh, Ambassador of Brunei Darussalam to the Kingdom of Thailand. During the visit, President Bilaibhan introduced the mission of The Siam Society and Southeast Asian Cultural Heritage Alliance (SEACHA), particularly in the area of cultural heritage conservation and ASEAN cultural cooperation to the Ambassador.
At the same time, The Siam Society also reached out to the Ambassador of Brunei for recommendations in connecting with like-minded cultural organisations in Brunei Darussalam, as part of ASEAN'S third pillar of Socio-Cultural Community.
Furthermore, the possibility on the organisation of a study trip to visit various natural and cultural sites in Brunei, such as Kampong Ayer water village, were also discussed.
The Siam Society eagerly looks forward to collaborating with the Embassy of Brunei Darussalam in Bangkok through a number of activities to promote the exchange of knowledge and culture between our countries in the coming year.