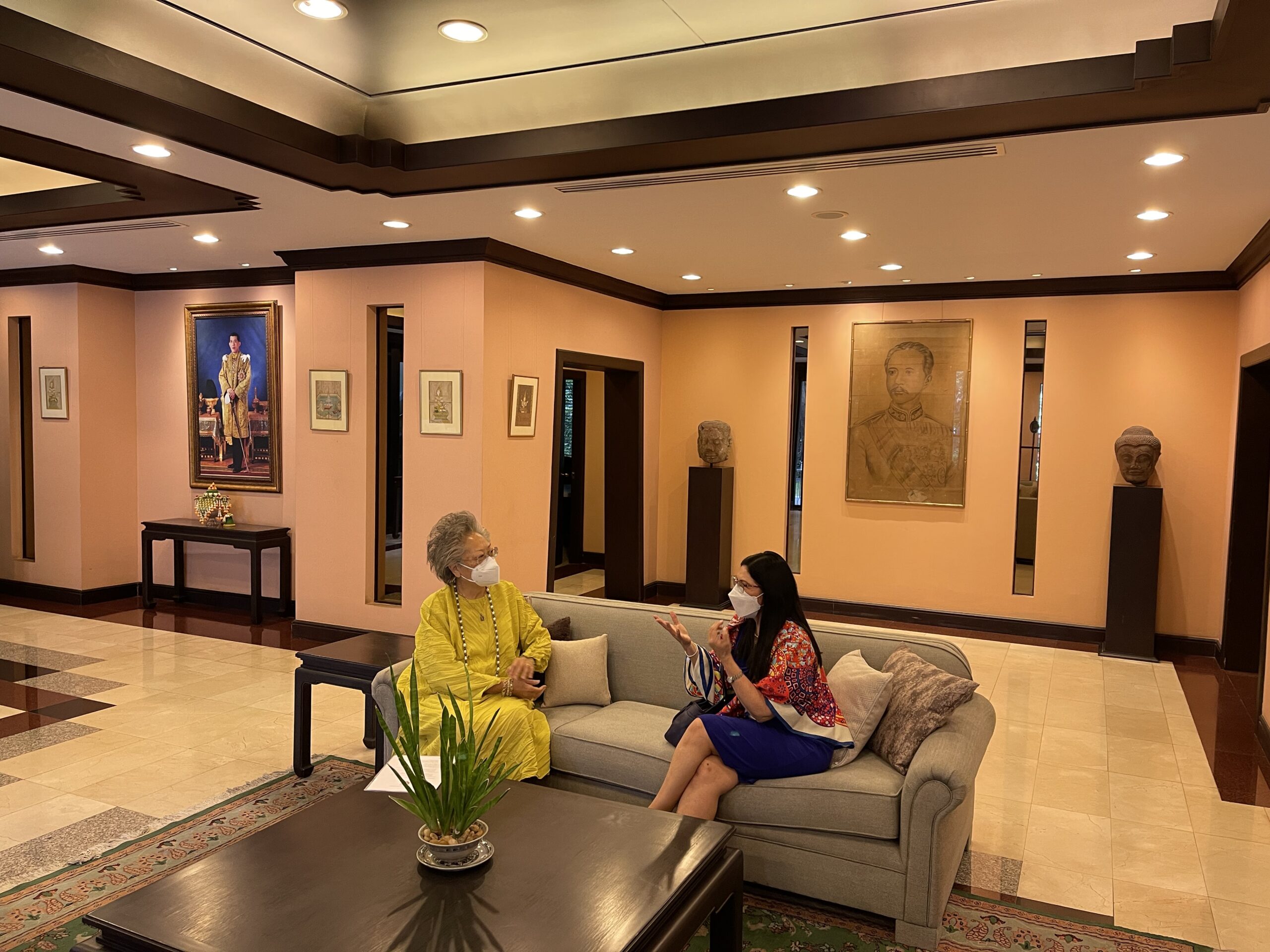 Visit by the Ambassador of Peru to Thailand
           On Tuesday, 28 June 2022, Her Excellency Cecilia Galarreta, Ambassador of Peru to Thailand, paid a visit to The Siam Society and was welcomed by President Bilaibhan Sampatisiri.
           During the visit, both sides seek to establish a cultural collaboration through various activities, with the aim of showcasing several dimensions of Thai and Peruvian culture through music, arts and cuisine to the general public. As Peru is also known for its reputable textile industrie, a possibility of a joint exhibition of Thai and Peruvian textiles was also discussed between the two parties.
            The Siam Society is honoured to play a part in bridging the friendship and long standing diplomatic relations between Peru and Thailand, which is currently in its 57th year. We look forward to working with the Embassy of Peru in Thailand in promoting the exchange of knowledge and culture between our two countries in the months ahead.