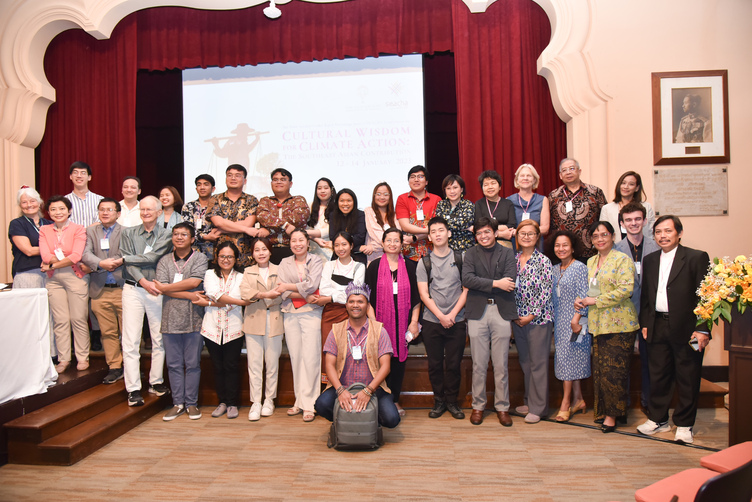 Heritage Matters: Revive cultural traditions to help protect climate
"Is there a role for cultural heritage in our struggle to avert global warming? Can we trust technology to ease the stressed-out state of the planet? Or should we look back over our shoulders at ancestral wisdom for some answers?"
The Siam Society Under Royal Patronage is delighted to share with you today the seventh article from "Heritage Matters", a monthly series aimed at identifying the challenges and opportunities of cultural heritage conservation published by The Siam Society in the Bangkok Post.
In this article, Khun James Stent, an advisor to SEACHA, explored how Western ideas of "scientific modernity" have ignored the indigenous way of living harmoniously with nature. The irony of turning to technology for a solution to a problem that technology itself created was brought up by speakers at the "Cultural Wisdom for Climate Action: the Southeast Asian Contribution," conference hosted by the Siam Society and Southeast Asian Cultural Heritage Alliance (SEACHA) in Bangkok on 12–14 January 2023. Participants of the conference were scientists, activists, academics, religious leaders, architects, writers, artists, and passionate young leaders from all across Southeast Asia who came together to call attention to the importance of cultural traditions that can be a crucial part of global climate change action.
We'd like to take this opportunity to also inform you that, owing to the successful outcome of the conference, the Siam Society and SEACHA will join the Petra National Trust of Jordan in co-chairing the cultural agenda of COP 28, the United Nations Climate Change Conference, to be held this year in Dubai.
The full article can be read here.