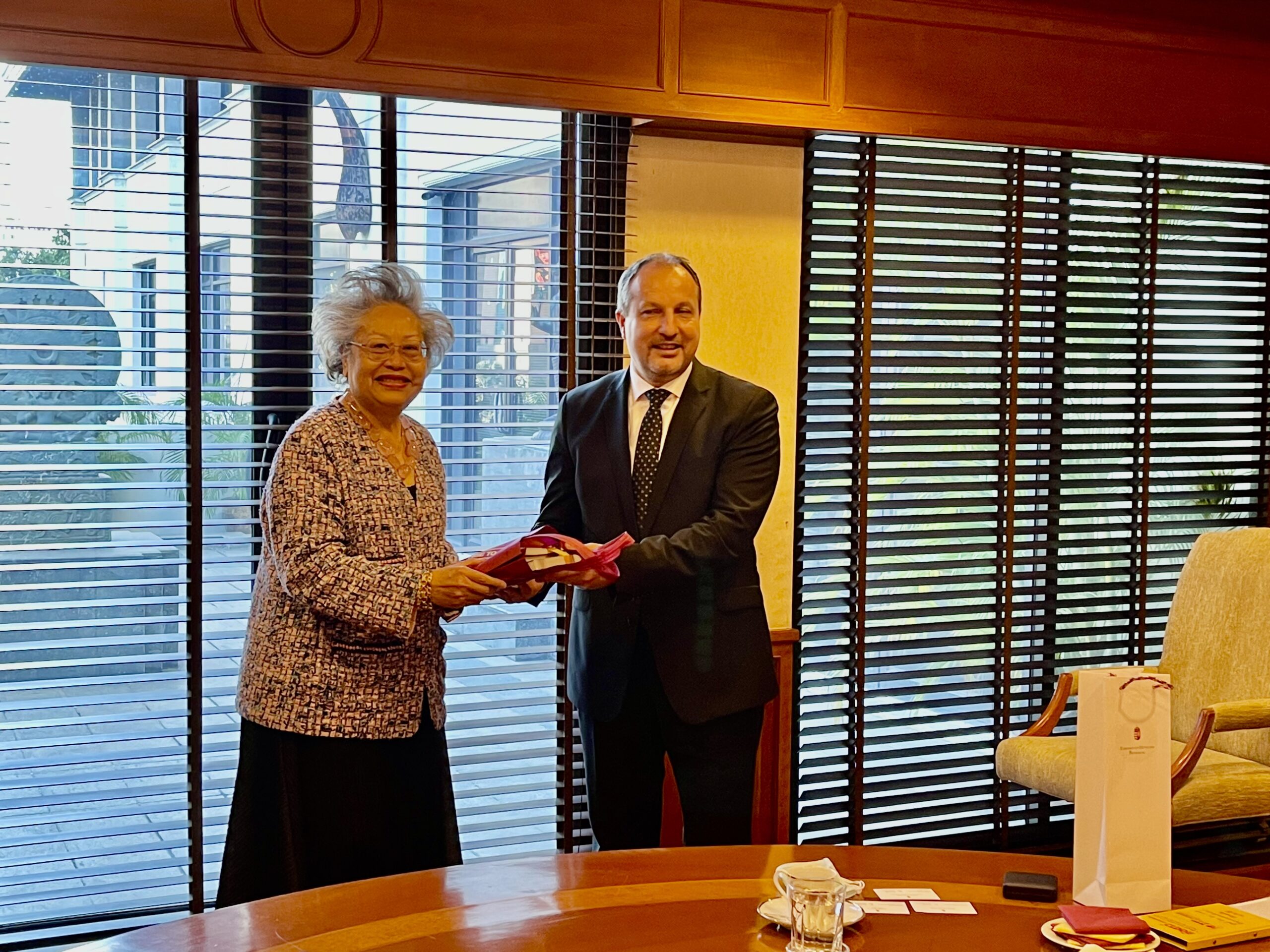 Visit of Ambassador-Designate of Hungary to Thailand
On Tuesday, 16 November 2021, His Excellency Sándor Sipos, Ambassador-Designate of Hungary to Thailand, paid a visit to The Siam Society, and was welcomed by President Bilaibhan Sampatisiri.
During the visit, both sides seek to establish a collaboration in conducting a number of joint activities, in commemoration of the upcoming 50th Anniversary of Diplomatic Relations between Thailand and Hungary in 2023. Proposed activities include a photo exhibition, lectures, film screenings, and interactive displays of past scientific explorations by Hungarian scholars.
The Siam Society is honoured to play a part in bridging the long-standing friendship between Hungary and Thailand. We look forward to closely working with the Embassy of Hungary in promoting the exchange of knowledge and culture between our two countries.