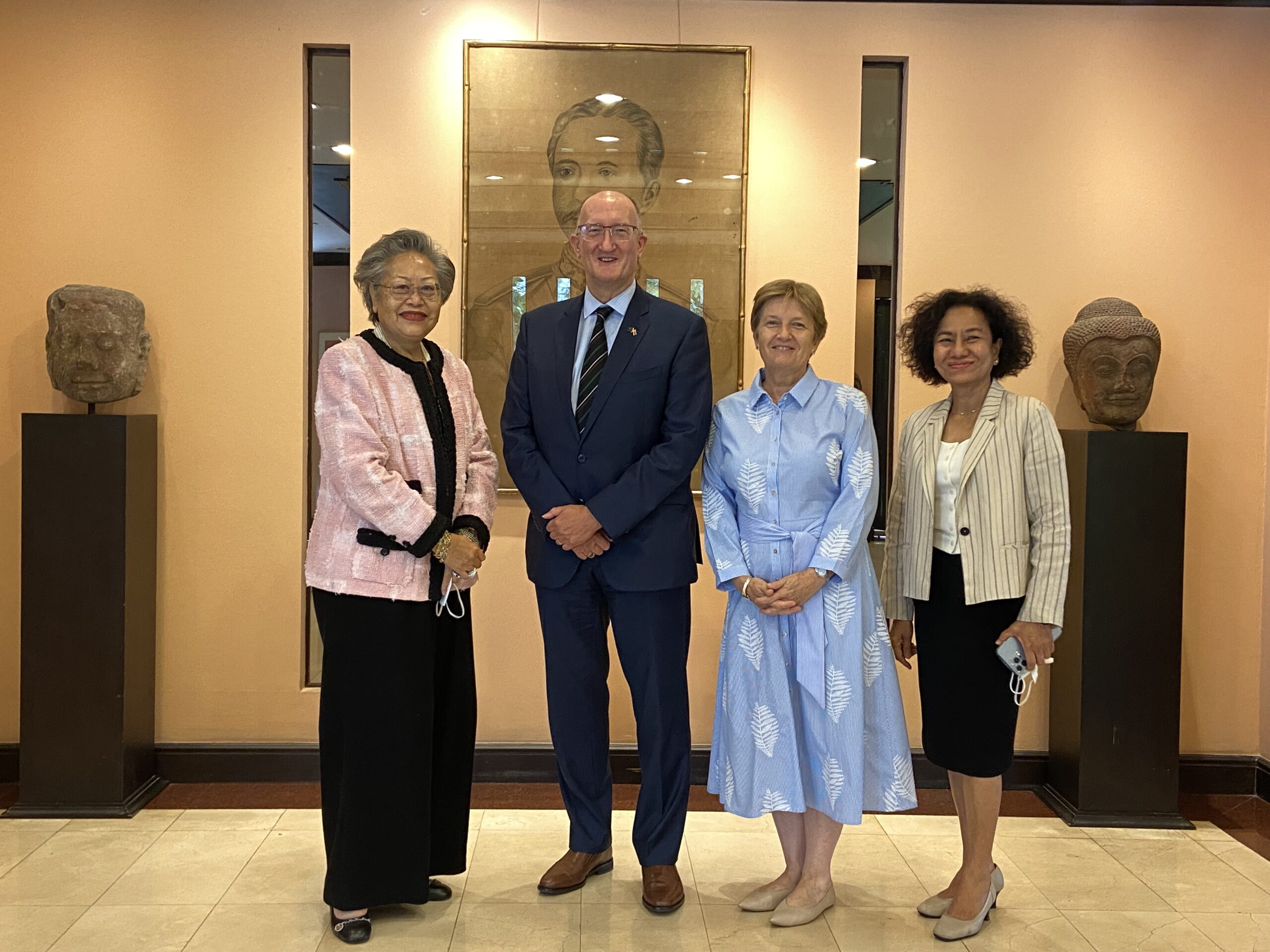 Visit by the Ambassador of the European Union to Thailand
On Friday, 9 September 2022, His Excellency David Daly, Ambassador of the
European Union in Thailand
, paid a courtesy visit to The Siam Society Under Royal Patronage and was welcomed by President Bilaibhan Sampatisiri.
During the visit, The Siam Society had the opportunity to acquire first-hand knowledge on various programmes, initiatives and policies of the European Union aimed at safeguarding and enhancing Europe's rich and diverse cultural heritage.
This includes the European Framework for Action on Cultural Heritage; a commitment to providing an integrated approach to cultural heritage management as a follow up to the success of the European Year of Cultural Heritage in 2018.
The Siam Society was also pleased to learn about the culmination of the finalised text of the EU-Thailand Partnership and Cooperation Agreement (PCA) in Brussels, which we believe will pave way for mutually-beneficial cooperation on various important issues of global concerns, such as the protection of the environment, energy resources and the issue of climate change.
Furthermore, the signing of the recent initiative between the
European Research Council
(ERC) and Thai Programme Management Unit for Human Resources & Institutional Development, Research and Innovation (PMU-B) also served as a positive path to a long-term collaboration between the EU and the ASEAN region in the area of scientific research, where Thai researchers are given opportunities to join hands with scientists funded by the European Research Council.
Given the common interest between The Siam Society and Delegation of the European to Thailand in the power of knowledge and in conjunction with our motto, "Knowledge Gives Rise to Friendship", we eagerly look forward to a mutual collaboration with the Delegation of the European Union to Thailand in promoting our shared cultural heritage values in the months ahead.