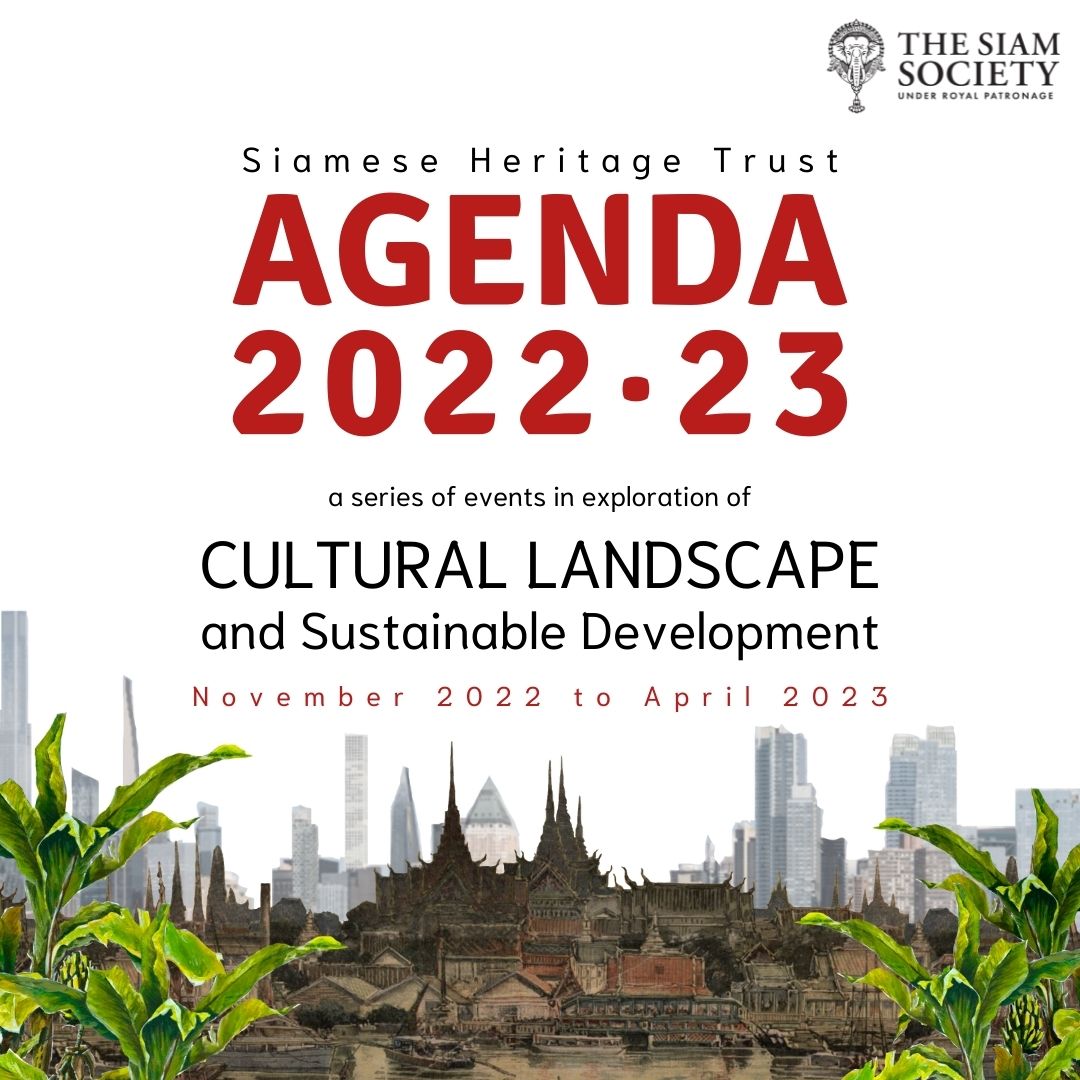 by Siamese Heritage Trust
AGENDA 2022·23 Cultural Landscape and Sustainable Development
Eleven years have elapsed since the term 'Cultural Landscape' was defined in the Thai Charter on Cultural Heritage Sites management. Several committees were formed. Countless wells of ink were spilled on research. But in the era of post-pandemic economic reboost, new Land Tax law, climate action, and insta-tourism, where exactly are we in grasping a sense of significance of this "not-so-new" concept of looking at heritage?
The Siam Society Under Royal Patronage invites you to join us in this journey of exploration through a series of activities, running from this November to next April. We will investigate how, under current pressure, it is all the more so important that built heritage and environmental activists join forces, united as one.
More information will be provided in the coming weeks.