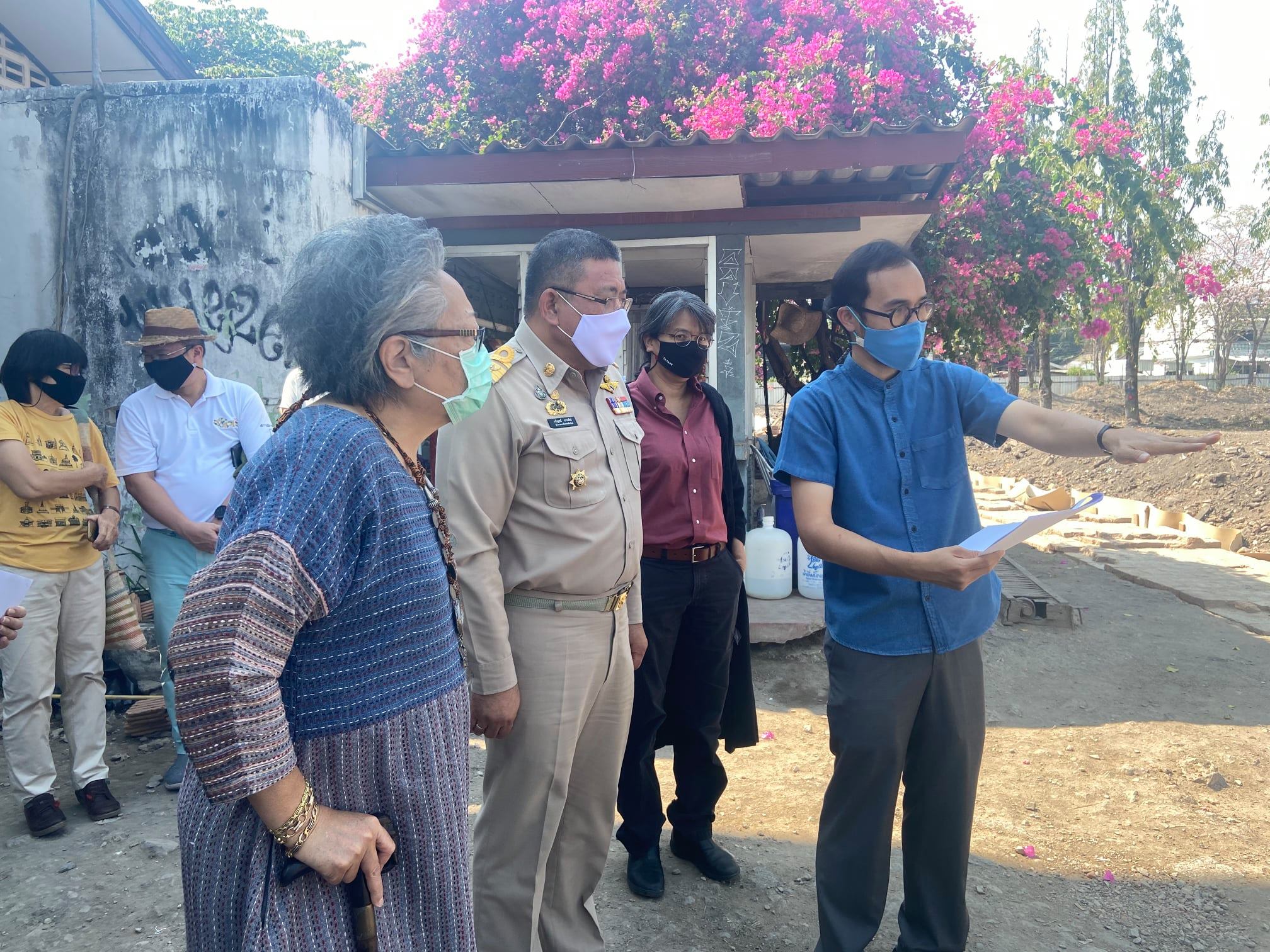 Visit to Khuang Luang Wiang Kaew Project in Chiang Mai, Thailand
On Monday, 15 February 2021, Mrs Bilaibhan Sampatisiri, The Siam Society President and the Head of the Chiang Mai Cultural Heritage Protection and Transmission Committee, together with Mr Charoenrit Sanguansat, the Governor of Chiang Mai, surveyed the archaeological excavation area of the Khuang Luang Wiang Kaew Project. Accompanying the group was also Mr Saiklang Jindasu, an expert archaeologist from the 7th Regional Office of Fine Arts, Chiang Mai, whom provided a detailed explanation on the archaeological findings.
The Khuang Luang Wiang Kaew Project is a project aimed at developing a former women's prison to become a public park. A contest was previously held for the site's architectural design in which the result has already been selected by majority vote. At the same time, the Fine Arts Department needed to conduct additional archaeological excavations at the site and found evidence of multi-dimensional historical values. The examples of this discovery are the ancient walls of Wiang Keaw believed to show the royal territory of the Kings of Lanna, antique wares from 19th to the 25th centuries BE (some of them containing inscriptions that still have to be interpreted), ancient wells, and original base of some unknown architecture. There are also some built heritages of the latter age, such as the Payap District Prison Buildings, which was one of the first prisons in Siam developed to be in line with those found in developed countries.
At the moment, the project has reached an important stage where adjustments to the architectural plan has to be made, in a way that keeps the original concept that will appeal to the peoples Chiang Mai, while presenting the historical value of the site and preserving the ancient structures and objects at the same time. The Siam Society will be working closely with the City of Chiang Mai and all those involved in ensuring the success of this project while taking into account the importance of historical conservation at the same time.